News from schools in the South West Region
Henley Bank students enjoy Celebration of Success
On Tuesday 25 June, Bradley Nash, Headteacher at Henley Bank High school, attended the G15 Celebration of Success event at Gloucester Cathedral. The event showcases the artistic talents of students from the 15 secondary schools in Gloucester. The acoustics were incredible and, among a string of brilliant performances, performances from Henley Bank students Emily, Amelia and Nathan shone. The talented trio were followed on stage by Henley Bank member of staff, Mrs Benfield, who was accompanied by her husband playing the double bass, while they delivered a breath-taking rendition of Make You Feel My Love by Adele.
Mr Nash said: "The three Henley Bank High School students took the audience by storm and you could have heard a pin drop. The Mayor was so impressed by Emily's performance that he has invited her to perform at a charity event later in the year."
---

Yate Academy students get a taste of university life
In the penultimate week of term, five students from Yate Academy embarked on a four-day residential summer school at Trinity College, Cambridge. These students had made applications at Christmas through Cambridge University's South West schools liaison Officer, Ellie Wood. There were 44 places being offered and for every available place there had been five student applicants.
This residential provided a taste of student life at Trinity College. Students followed an intensive programme of team building, lectures on current research areas such as stealth pathogens – unlocking the macro mechanisms of infection and seminars on cancer and treatments of the future. They also participated in a practical biology session with Dr Richard Hayward in the department of pathology.
The main focus of the visit was to immerse the students in an academic research project of their own. Students were separated into mixed smaller groups and tasked to present an answer to a question they were assigned:
- Is beauty mathematical?
- Should we bring back wolves?
- Does a good physician treat the disease and a great physician treat the patient?
Students were given six hours to research and produce a non-electronic presentation of their answer. Groups were given £20 and an undergraduate to guide them. During the initial brainstorming, visits were planned to a range of museums and libraries around Cambridge. They had to include an interview with a college lecturer and ensure they referenced all researched material thoroughly.
On the final day, each group presented its research during which every student participated in providing an element towards the answer. Every student overcame their initial nerves and should be very proud of themselves for their contribution.
There was some free time for them and they were able to enjoy some typical student activities such as staying in halls of residence, punting and socialising in the student union café. They were treated to a formal three course dinner, which forms part of university life in Cambridge.
It was an amazing residential visit and our students can now visualise themselves at an Oxbridge university.
Trinity – "Going to Cambridge was and eye opening experience (which I loved) as it introduced me to so many new opportunities and interesting people. It showed me that as long as I put the effort in, I may be able to go to a top university."
Ethan – "It is the best opportunity I have had as a student. It has shown me that university is a fun and interesting place, one that will benefit my life. It has motivated me even more to push myself so I am in a position to apply in Year 12."
Lydia – "It showed me that university is much less daunting than I had imagined, especially as there is a lot of support for students. It has given me a really positive view of university, something that I was quite nervous about considering for the future."
Strong links have now been made with Trinity college and applications are welcomed for the next academic year from Greenshaw Learning Trust students.
---
Fun Fridays at Holmleigh Park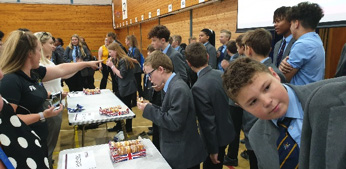 In June, Holmleigh Park High School launched a new weekly event called Fun Friday. For the remainder of the term they held a different Friday lunchtime activity for students to enjoy as a reward for their hard work throughout the week. Each competitive activity was linked to the house system. Students had the choice to participate or support by cheering on their fellow house members.
The first event started off with a little treat. Students had a choice from a range of ice creams or lollies. They enjoyed their treat while they cheered on their house in a dry cracker eating competition. All the year groups took part. The first team to eat 15 crackers without the aid of water was declared the winner.
The second event was the 'Don't lick your lips challenge'. Each house competed against each other to see which one could eat ten doughnuts in the quickest time. The challenge was trying to do it without licking their lips. Each time a student licked their lips, their house incurred a time penalty.
The third event in the series was a shoot out to see which teams could score the most goals in two minutes from the penalty spot. All year groups were represented in the teams.
Last week, the best netball and basketball players competed for a three pointer shoot out. The teams had two minutes to get as many baskets as possible. The school's final Fun Friday will feature inflatables. There are a variety of exciting challenges on offer such as: Hungry Hippos, a slide, Gladiator, two assault courses, Pillow Bash and a large bouncy castle. Each year group will enjoy an hour on the inflatables to let off some steam as the term comes to a close.
---
A Million Dreams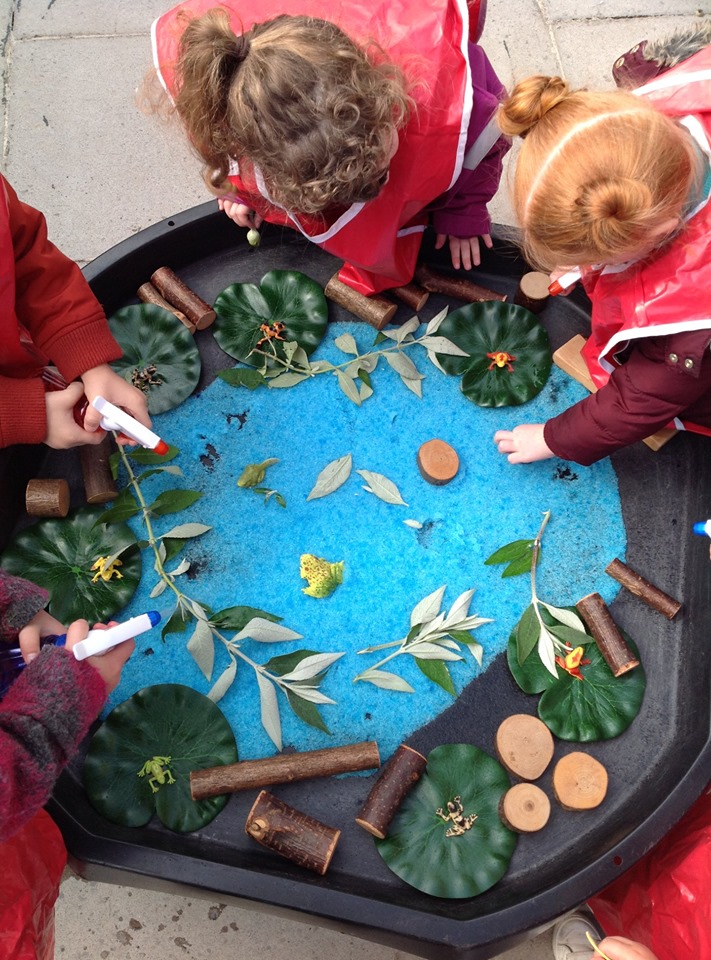 In September, Woodlands will be rolling out a brand new knowledge-led broad, balanced and challenging curriculum covering all foundation subjects. Staff have been working on this since January and are very excited to be launching it in September. The new curriculum has been given the title A Million Dreams and even has its own theme song.
Each year group will study three main topics per year and the whole school will cover several mini topics. The main topics have been carefully developed and planned to motivate and engage children whilst covering the whole curriculum.
Following research by Shirley Clarke, teachers will be engaging the children in the planning of each topic, ensuring the children take ownership and learn each topic in more depth. There will be strong links across the curriculum and clear progression through the year groups, providing a robust curriculum to allow all children to reach their full potential. Each year group will tackle a global issue, for example, plastics in the ocean, animal rights, disaster relief etc
The school has also been working hard to develop its knowledge organisers to support learning. These will be sent out before the end of the term prior to the topic to promote engagement and tap into any knowledge, skills and experience in the community. The school is looking for both parents and children to work collaboratively to develop an exciting and relevant curriculum.
---

Five Acres High School's Trip to Kenya
Eight Year 10 students from Five Acres High School travelled to Kenya to spend two unforgettable weeks in Kenya. The students had all been fundraising for two years in order to make the student exchange happen. With their efforts, we were able to pay for and host Kenyan students at Five Acres and experience life in the UK. Then it was the turn of our students to experience school life in Kenya. Their moments in classrooms under an African sky learning alongside Kenyan children was incredibly enriching. They also enjoyed days travelling across the country, viewing wildlife safaris (including meeting a kissing giraffe) and walking along the Equator! Talking with them on their return, they were so articulate in describing this incredible, life-changing experience and as a team they have just led a series of assemblies to inspire younger students. Find out more about the project via this link.
---
Tyndale Carnival
On 19 July, parents and children from Tyndale Primary School braved the rain for the Tyndale Carnival. The sun might not have shone, but it certainly did not dampen spirits as the children shared their learning and celebrated different cultures. The whole school dance to Jai Ho! really was a fabulous sight to see.