News from schools in the South West Region
Exceptional progress at Tyndale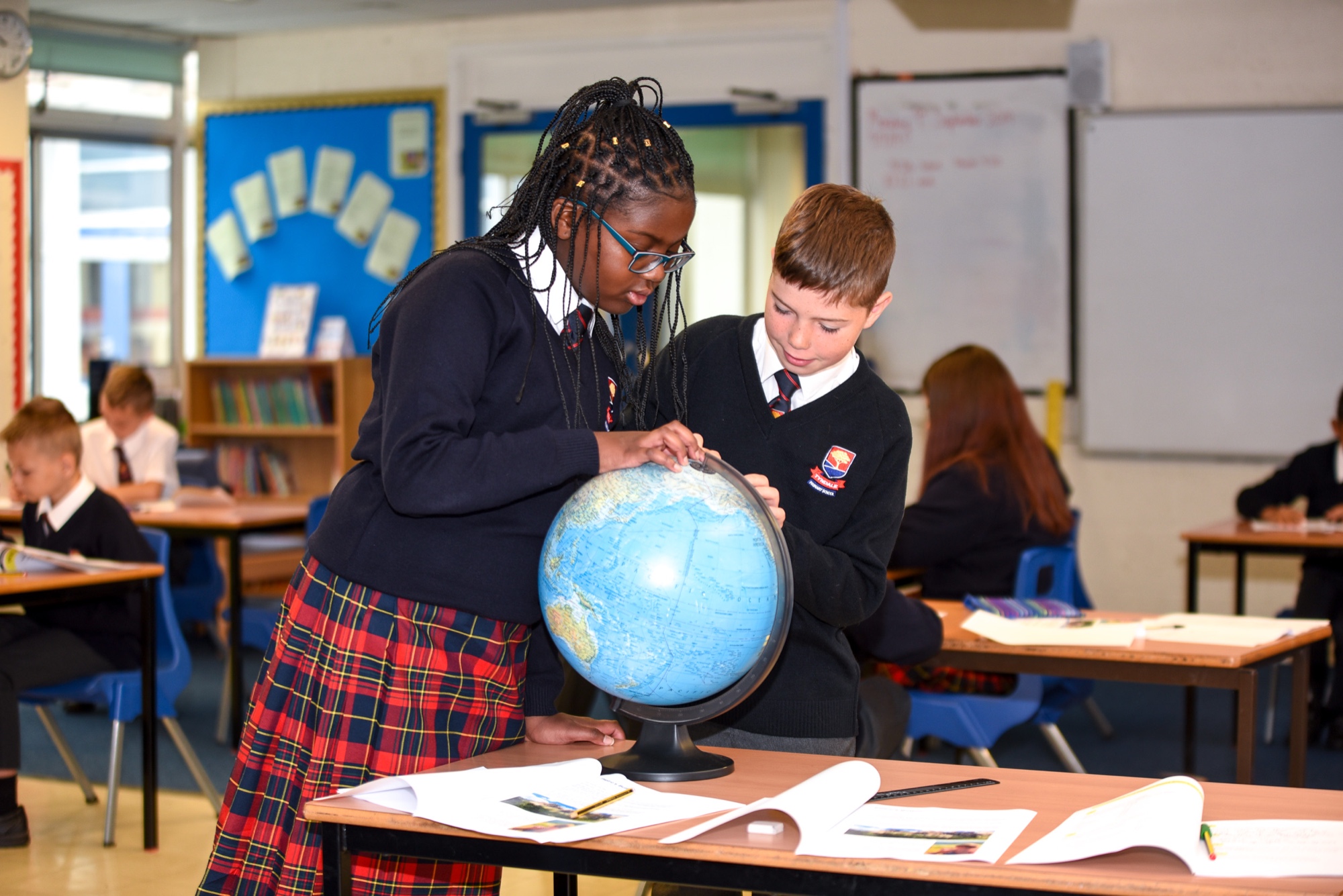 Staff at Tyndale Primary School are very proud of the accomplishments their children have made since September. January may have been a dark and dismal month weather wise, but at Tyndale the children have 'shone' with enthusiasm and energy. After school booster classes have started for Year 6 and the Year 2 class are working hard towards their end of Key Stage 1 tests. Year 1 have started their times tables 'Rock Stars', and Reception have made exceptional progress with their phonics—being in school all day, every day from September has had a huge impact on progress. The school has introduced cultural studies during enrichment (alongside sport and choir), where the children are learning lots of facts, investigating cuisine and doing practical activities about other countries. The focus this term has really turned to reading—all children need to read at home every day and bring their reading records to school.
In Year 5 and 6 this term, self-quizzing has been introduced. This is teaching the children the skills they need to learn new information, retain knowledge and become more independent with their own learning. The children have been brilliant in completing their home learning and produced an assembly to share this with their parents. The pride the children have shown in their planners is commendable and, once again, demonstrated that children at Tyndale want to learn and are keen and enthusiastic to gain more knowledge.
---
A Million Dreams curriculum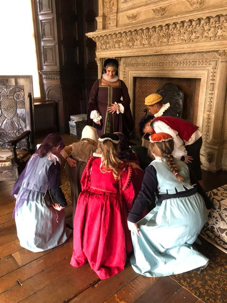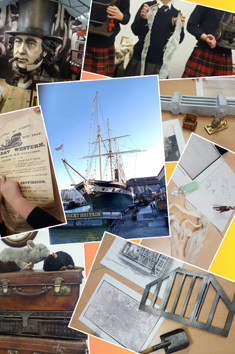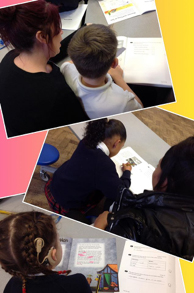 This year, Woodlands Primary School has launched an exciting new curriculum to enthuse and engage the children. In preparation for this, staff looked at available schemes, but did not feel that they matched the needs of children at the school, and so they created their own.
In order to develop more in depth learning, the children focus on three topics a year each with a primary driver of science, geography or history. Other secondary drivers such as art, design technology and music are also included with careful consideration of PSHE links.
During the first part of the term the teachers plan the lessons, using knowledge organisers developed by staff to support the children's learning. In the second part of the term the children have the opportunity to plan some of their own lessons, developing questions and lines of enquiry.
WOW days – launching and immersing children into the topics – have seen trips to SS Great Britain, for example, and to The Red Lodge Tudor House. In Year 5 and 6 children re-enacted the battle of Bosworth in the school playground – which was an exciting way to learn about history. The school has also included 'applause days' where children celebrate learning and have held assemblies in classrooms where parents can get more involved with the children's learning.
---
Blaise students get curious!
In January, fifty Year 7 students at Blaise High School had the opportunity to visit the We The Curious science centre in Bristol. As part of the day students took part in a workshop titled 'Innoventions' where they investigated different applications of gears, pulleys, cams and levers and used their new-found skills to create catapults to feed foam balls to a pen of Furbies.
Students also experienced a 3D planetarium show based around stargazing in winter and learned about the history of different star constellations, as well as how stars are formed and how they die. They also had time to explore the different exhibits in the museum, practising their animation skills, experiencing the wonders of bubbles and the different stages of a foetus from conception to birth.
Katherine Brown, Headteacher, commented: "Students and staff alike thoroughly enjoyed the visit and everyone returned having learned something new about the wonders of science. It's so important that we have an ambitious academic and character offer for our students and this trip really demonstrated this."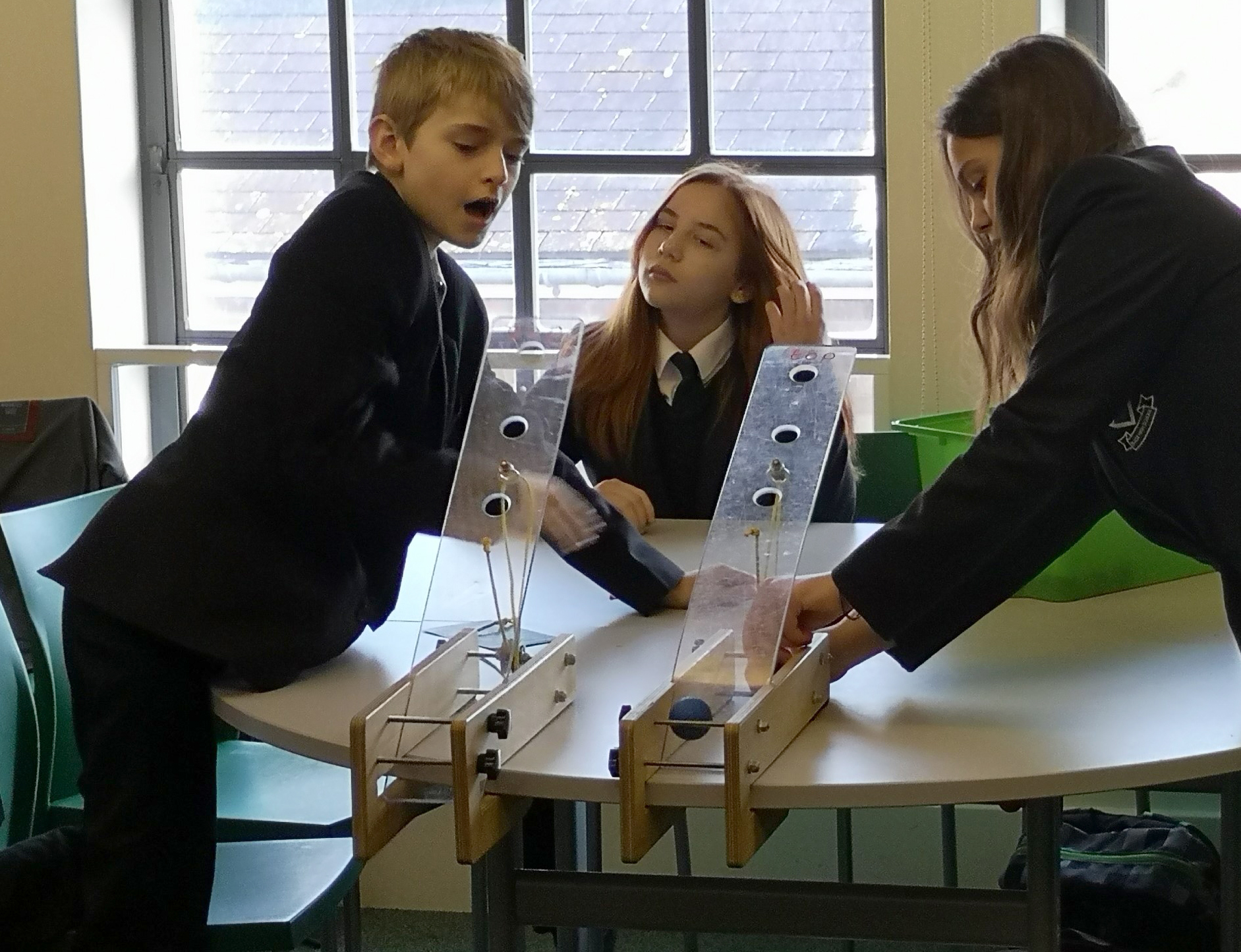 ---
Ivy League Lecture at Five Acres
South West secondary schools welcomed Mr Arthur Snell for the very first Ivy Lecture to be held at Five Acres High School, as part of the school's commitment to character education under its core value of Ambition.
Arthur served as a British diplomat in some of the world's most challenging environments, including Afghanistan, Iraq, Yemen and Zimbabwe. He was also the youngest person to be appointed a British High Commissioner (Ambassador) when he was only 35 in 2010 to Trinidad and Tobago. During his talk, he spoke about current world conflict and introduced students to the fascinating idea of geopolitics and what it is like working in the foreign office and as a diplomat. He shared some key transferable lessons and insights that inspired students (and staff) in their next steps, whatever these might be.
Arthur joined the Foreign Office straight from university in 1998, having no family link to the diplomatic service. Education for him has been the key to opening doors and opportunities and his passion aligns with the Trust's mission to provide all of our students with as many opportunities as we can. There were strong links with aspects of GCSE Geography, GCSE History and GCSE RE for students. In addition, the Trust's Year 9 English curriculum last term focused on conflict and this term dystopia, making his talk applicable for all the students able to secure a space. There were over 150 students present from our South West schools, ranging from Years 9 to 11. Students were so engaged in his talk that the closing Q&A session had to be ended so as not to overrun the school day.
Mr Frost, Headteacher, said: "We were incredibly fortunate to secure Mr Snell through Speakers for Schools, a charity giving state schools access to talks from today's leading professionals and academics and we can't wait to book the next speaker and to also have Mr Snell back again; he was so incredibly impressed by our students that he has agreed to come back and work with us and our students. This is a real testament to what we are constantly striving to achieve."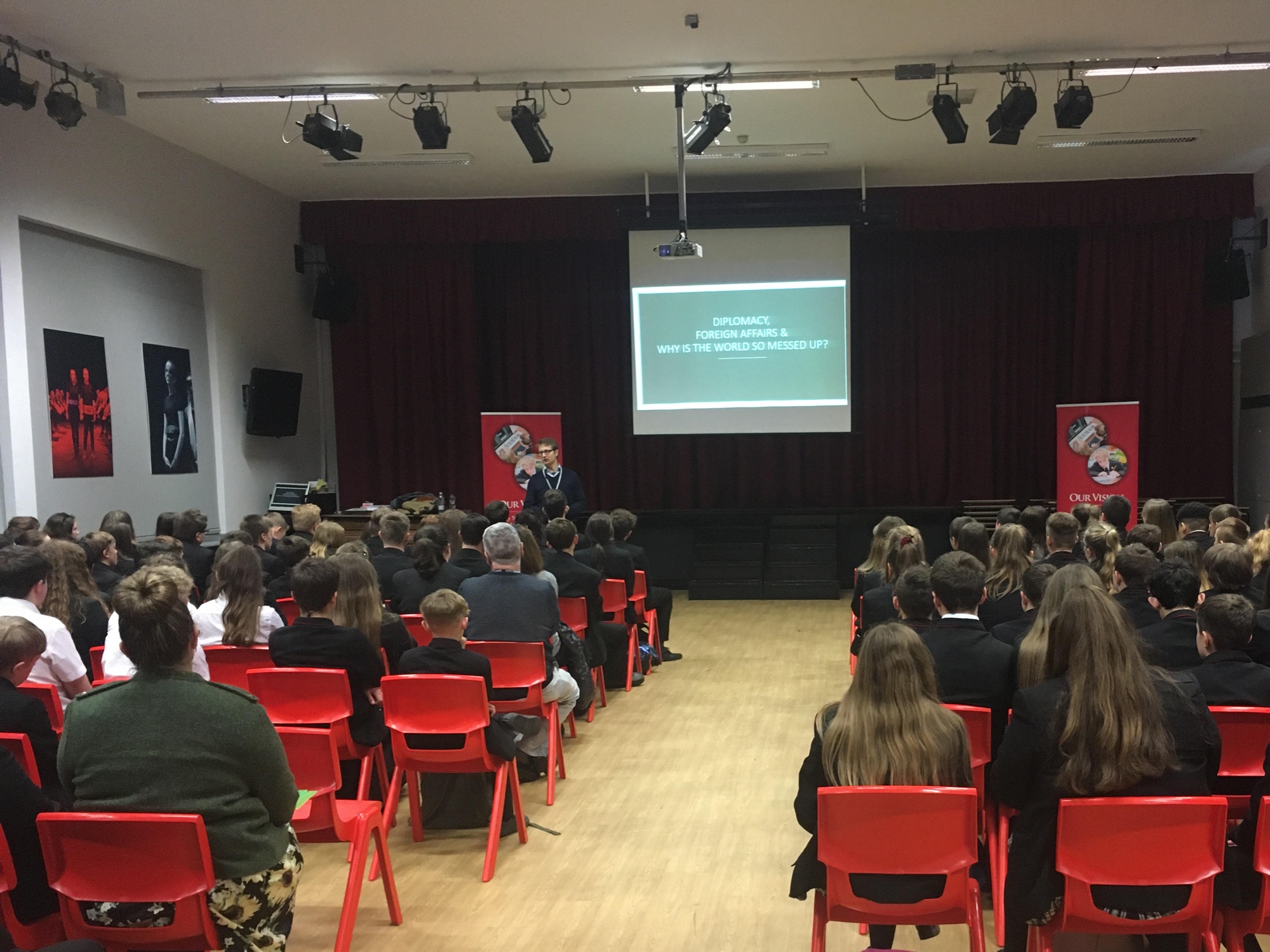 ---
Exams made easy at Henley Bank
To maintain the momentum following a 'vision-setting' week, Year 11 students at Henley Bank High School bounced straight into the Exams Made Easy event that had been organised by Mr Barker. Delivered by the charismatic, Mr Joe Rowntree, the students were introduced to a number of the most successful revision strategies that, if applied with absolute commitment, will dramatically increase their chances of eventual examination success.
Headteacher, Mr Nash, said: "These essential life skills will reap rewards for our students long after they have left our green gates for the final time."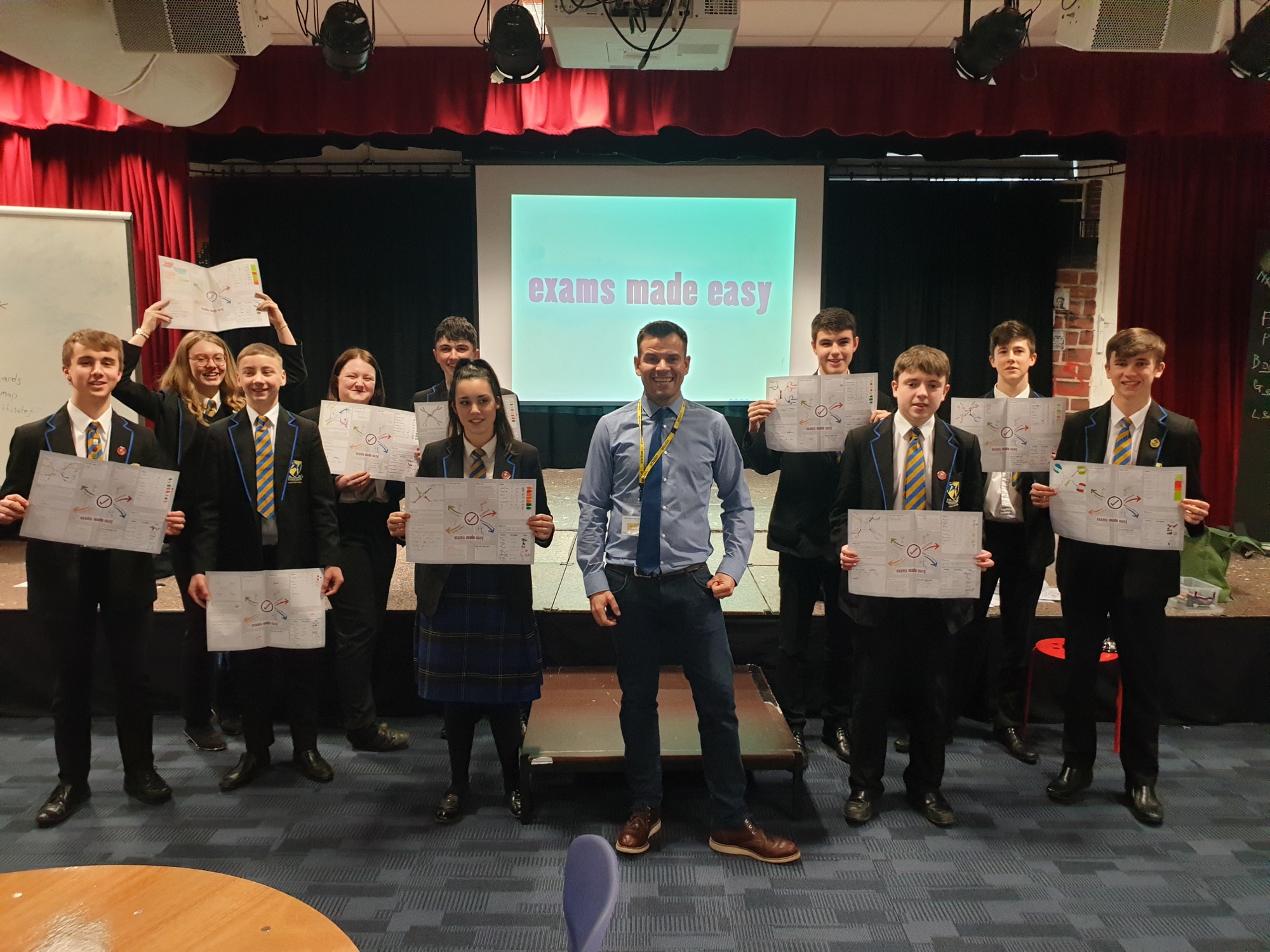 ---
Sporting success for Holmleigh Park
Sport has always been strong at Holmleigh Park High School, and this has been particularly true so far in 2020.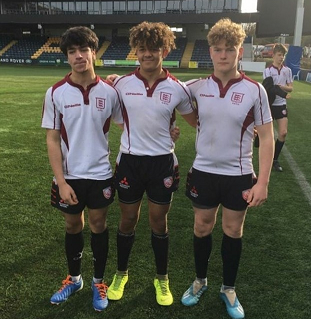 Three of the school's Year 11 students – Ethan Rowlands, Diontay King and Riley Budding – have been selected this month for the Gloucestershire under 16 team, with Riley being awarded the captaincy. The boys have been in action in the county championships, racking up wins against Oxfordshire, Devon and the North Midlands. Holmleigh Park sixth former Ben Gamston has also been selected for the under 18 team.
To top off a very successful month, Year 11 student and keen kickboxer Poppy Bingham won two gold medals at the Watford Open Nationals, beating both UK and European competitors.
Headteacher, Patrick Farmbrough, said: "We are looking forward to following their progress over the coming months."
Students inspired to innovate at Yate
On Wednesday 29 January, a group of Year 9 students from Yate Academy attended the Digital Explorers day at Ashton Gate in Bristol. This was a great opportunity to learn about the technological developments throughout the history of Bristol, including the design and building of the Clifton Suspension Bridge and the history of the Tobacco Factory. Students learned some surprising facts about local munitions factories as well as technological advances since Morse Code.
Students were then set a group challenge to take an ordinary product and make it better, much in the way that many inventors begin their innovations. Joe Hendy, Toby Purnell and George Williams created the design for a 3D TV which would enable 360 degree viewing and would also enable the owners to FaceTime in 3D – much in the way that a hologram might work. When asked how he came up with the idea, Joe said: "I've always wanted to be able to watch a programme and walk around it and see it from every angle, in the way that you experience a planetarium." Whilst this design proved to be the best on the day, students were inspired and there were lots of ideas, including electric bins that could move to where the user needed them.
Joe also added that: "the best thing was being in a different place and being able to express ourselves through these challenges – it was a very different way of thinking."