News from schools in the South East Region
Record breaking GCSE results at Orchard Park
Orchard Park High School continues to go from strength to strength after posting record breaking GCSE results for a third year in a row. The school was ranked the most improved in the borough in 2018 for exam results, after improving its Progress 8 score by more than half a grade. It has improved once again this year, with another jump of nearly a quarter of a grade and now has a score of +0.17, which is well above the national average.
Headteacher, Ciara Warnock, said: "I am delighted that this cohort of students have made exceptional progress. These results reflect the hard work and effort of all students, teachers and supportive parents. This is our third year of improved outcomes which demonstrates the school is going from strength to strength and is one of the most successful schools in Croydon. Staff and students work with great belief that anything and everything is possible and this positive attitude allows students to flourish and grow."
Meanwhile, the school's hard-working students made sure the sixth form went out on a high after scoring top results in their A Levels. The sixth form will close this year so the school can concentrate resources and focus on continuing to improve GCSE results.
Ms Warnock added: "We made a decision to close the sixth form so we could concentrate fully on improving exam results at GCSE. This has proved to be the right decision as we have yet again improved our exam results. We are extremely proud of our sixth form students. They will now go on to study at top universities in their chosen subjects. We wish them the best of luck and hope one day they will return to the school to inspire the next generation."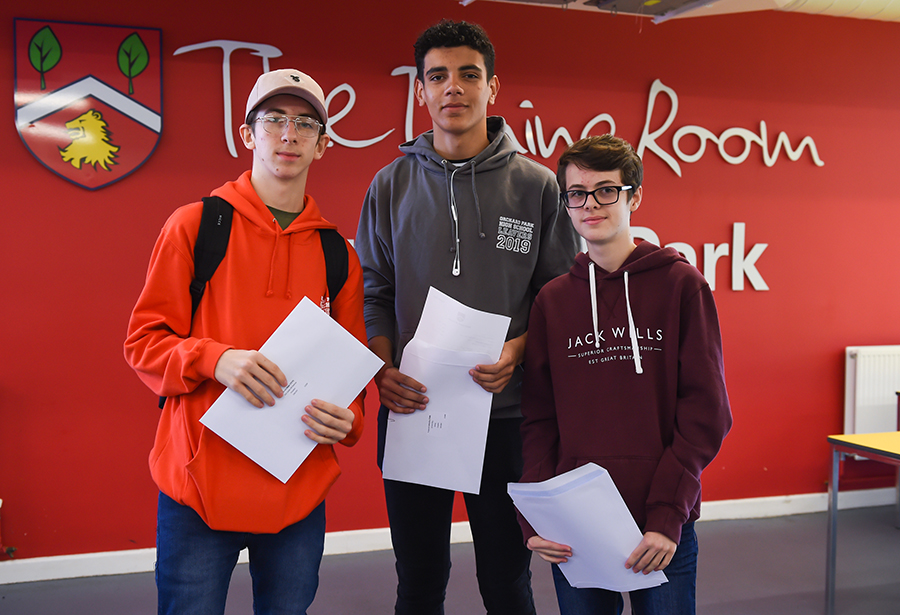 Green Wrythe Primary: Collaboration – sharing excellence
During this academic year, Green Wrythe Primary School is piloting a project in collaboration with Wimbledon High School for Girls. Eight children from the school's Year 5 class have been given the opportunity to develop their knowledge and skills within small expert classes and with one-to-one mentors. The Clever Cloggs Project is a great opportunity for the children, who have been both inspired and enthused by their experience and are already applying their new skills inthe classroom.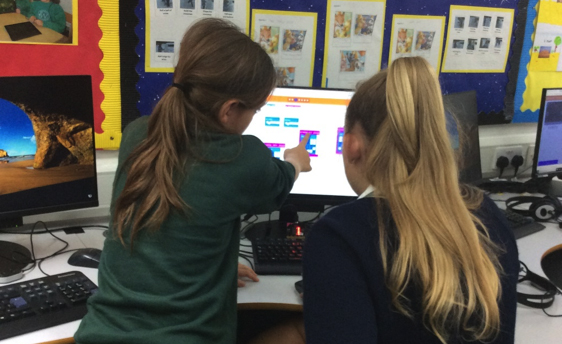 Engaging with sports at Tweeddale Primary School
On Thursday 3rd October, children at Tweeddale Primary School celebrated Rugby World Cup day. The children wore a multitude of different colours and rugby tops from around the world. The teachers also took part, with Mrs Mitchell dressing up in the colours of New Zealand and Mrs McLean wearing her Irish rugby kit. The entire cohort of Year 6 children also had the opportunity to participate in a rugby lesson – which they thoroughly enjoyed. Mrs Mason and the catering team cooked an amazing 333 dinners for the children, who enjoyed their dinner.
The sporting theme continued at Tweeddale when Luka Milivojevic, Vicente Guaita and Lucy Gillett from the Crystal Palace Foundation visited the school. 400 children were excited to take part in a question and answer session, a sports quiz and an assembly lead by the Crystal Palace Foundation. The question and answer session was filmed by Sky Sports, with the footage being distributed around the world.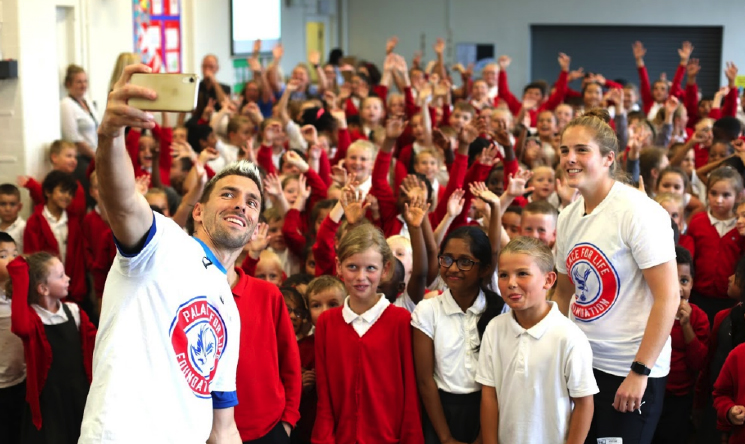 Greenshaw High School receives Healthy Minds kitemark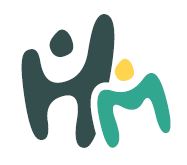 Greenshaw High School is proud to announce that its involvement in the Healthy Minds research project has led to the school to being awarded the kitemark, only achieved by schools who successfully met all the criteria of the project to a consistently high standard. This milestone is a major move forward in our mission to deliver the best personal, social and health education available and evidence of our ongoing commitment to the personal development of our students.
Healthy Minds is an evidence-based health and relationships curriculum for Years 7 to 10 that is equipping young people with the life skills they need to thrive in and beyond school. This unique study helps us understand the impact that good quality teaching and learning can have on important outcomes, and how to create a culture of resilience where teachers and students thrive.
The curriculum consists of 113 lessons over four years and includes topics such as resilience, mental health, social media, mindfulness, sex education, alcohol and drug awareness, relationships, decision making, media awareness and more. Students across the 34 schools involved in the research project completed questionnaires before and after completing the curriculum. For further details visit here:
Click here to learn more about the Healthy Minds Research Project.