MP visits Henley Bank High School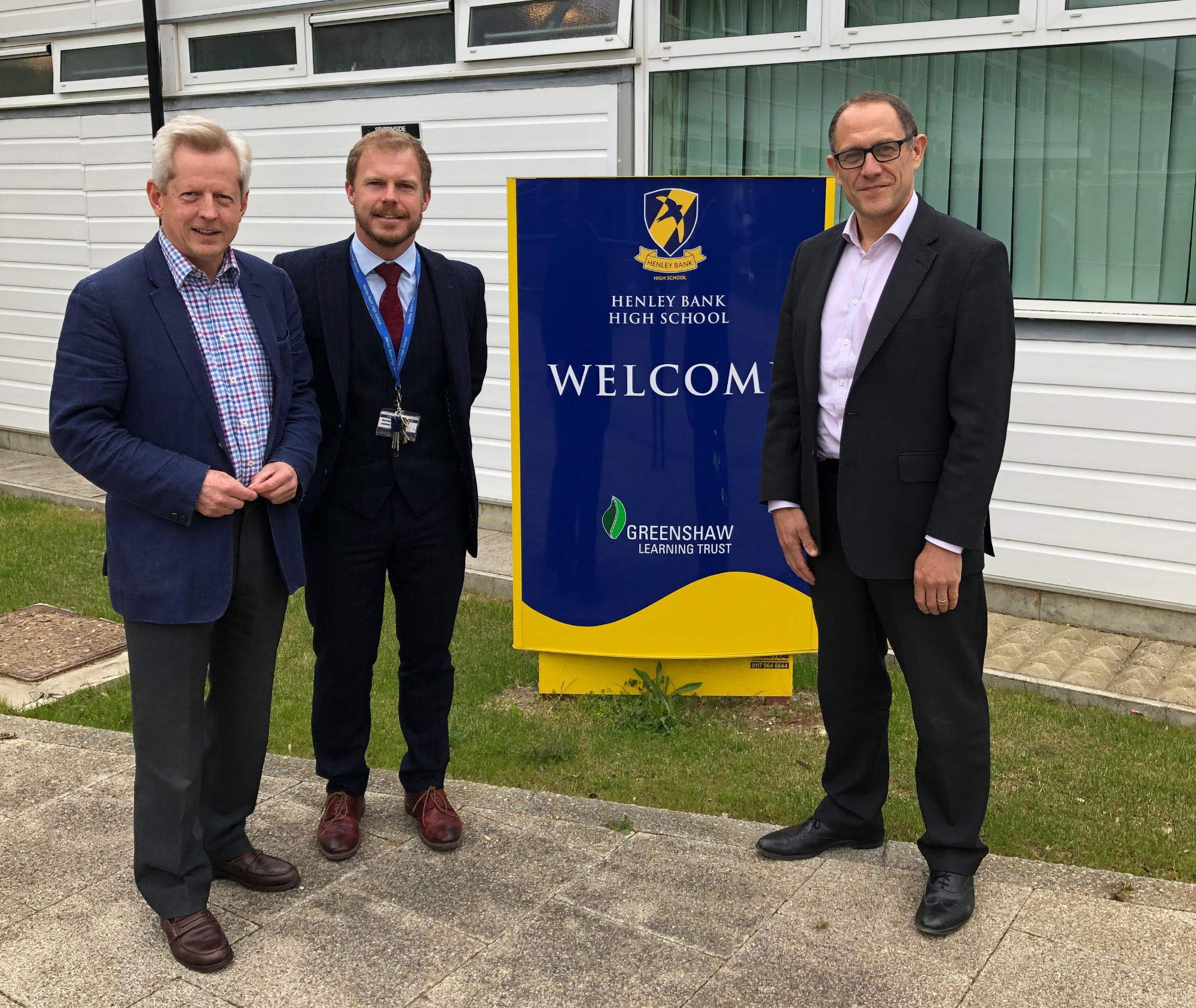 Richard Graham, MP for Gloucester, visited Henley Bank High School on Friday 17 May. Richard had previously visited the school three years ago and welcomed the opportunity to see the improvements made since the school joined Greenshaw Learning Trust.
Year 10 students, Mia and Kirsty, gave Richard a tour and explained how the school had changed in the last 18 months and the positive impact this had on their learning. Richard commented: "Wonderful discussion of what has changed – less disruption and much more learning and purpose. I am very optimistic about progress, which will benefit many Gloucester pupils."